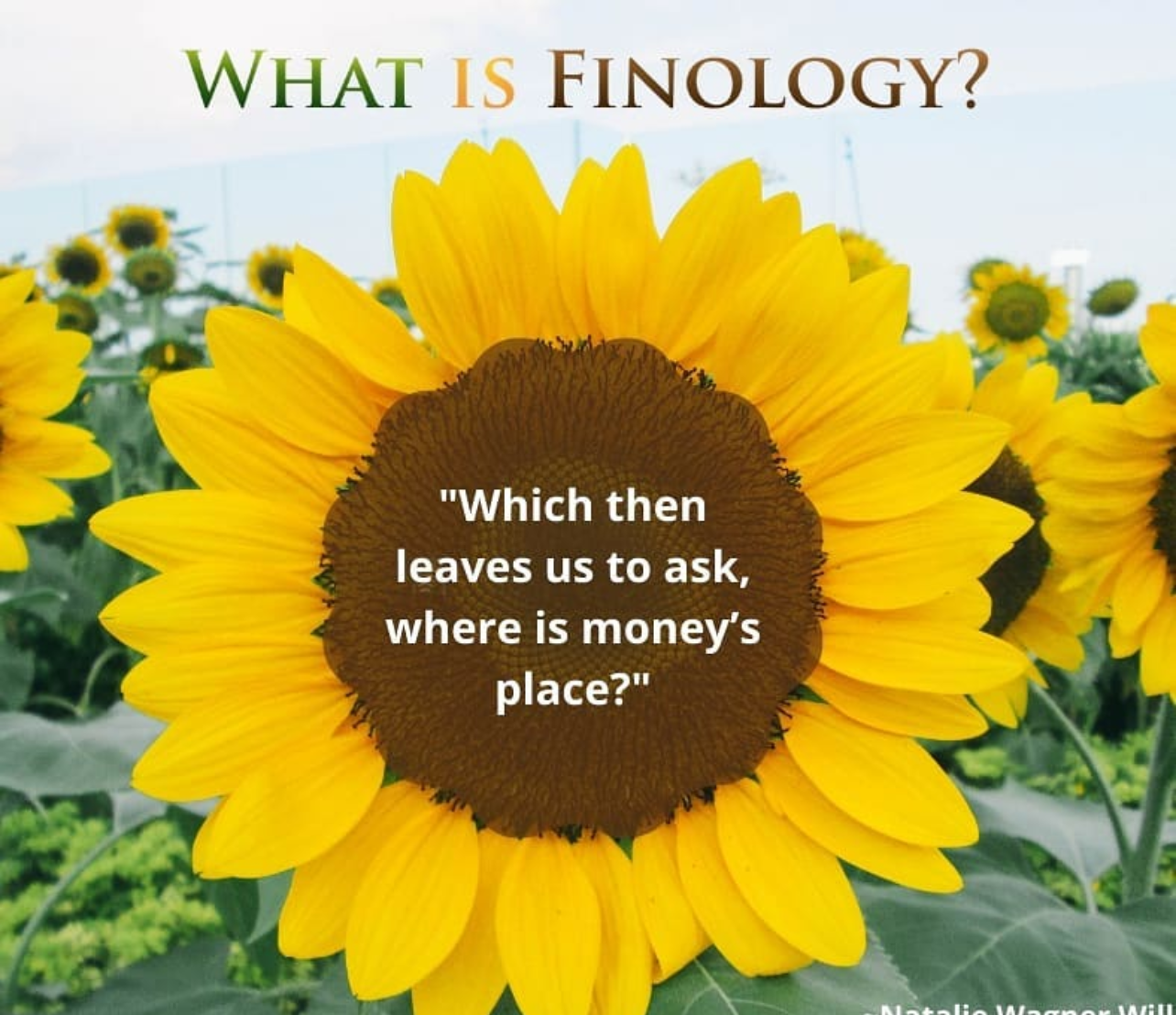 October Money MindBender$ LIVE
Our What is Finology? (WiF?) weekly newsletter, Money MindBender$, gets down the basics of the Purpose and Nature of Money in Our Lives and challenges assumptions about how we've long worked with people & money while giving us ideas to think about and bring to Prospects & Clients.
These monthly Money MindBender$, LIVE calls give us a space to share our ideas, experiences with prospects & clients, and come together around our Finological insights & passions.
In this Money MindBender$, LIVE, we're simply going to discuss the ideas in this fabulous quote from Natalie Wagner Willis. The conversation should be interesting, inspiring, and ultimately well worth your time!
"Which then leaves us to ask, where is money's place?'"

~Natalie Wagner Willis, E02 interview
Let's challenge each other and share half-baked thoughts. Let's work towards offering all we can to prospects, clients, and the world around doing well with money. Let's create connections that make our ideas and work stronger!
~
Finology may be a new word, and it might seem that we're (What is Finology?) into something profoundly lofty in our ideas around Money. But really, it's simple.  Humanity. (And a simple way to attract new prospects and serve your clients.)
Finology is about our personal thoughts, behaviors, feelings, and connections with the resources we use in our lives. Further, it's about how we engage with each other when it comes to what we deem to be Valuable. Last, how that all connects with Money in our lives – on personal and global levels. Finology is about the Human sides of money.
For Financial Planners, Finology is fundamentally about understanding what's really going on for your prospects and clients, on a Human level. The better you understand them the more you'll really understand what their money means, and the better you'll be able to partner with them in making money decisions.
The profound and personal nature of money in our lives makes the role of Financial Advisor sacred.
~
On a deep level, our work in Finology is largely about Reciprocity and Prosperity. This world needs us, and money touches everything. It may be cliché, but we're doing this largely for the Kids.
Two sayings stand out to me, both from Dick Wagner, JD, CFP®, Father of Finology:
"Money is the most Powerful and Pervasive Secular Force on the Planet."
"Money Can and Should be Used for Great Good."
What this looks like is all about how we engage with money. How we engage with it is about our relationships with it.
This is our work.
What is Finology?
Explore | Educate | Evolve
Ultimately, the aim is to use money in "Powerful and Pervasive ways for Great Good!"
Realistically, we know it won't be idyllic. But it's a strategy.
Talk soon!
~