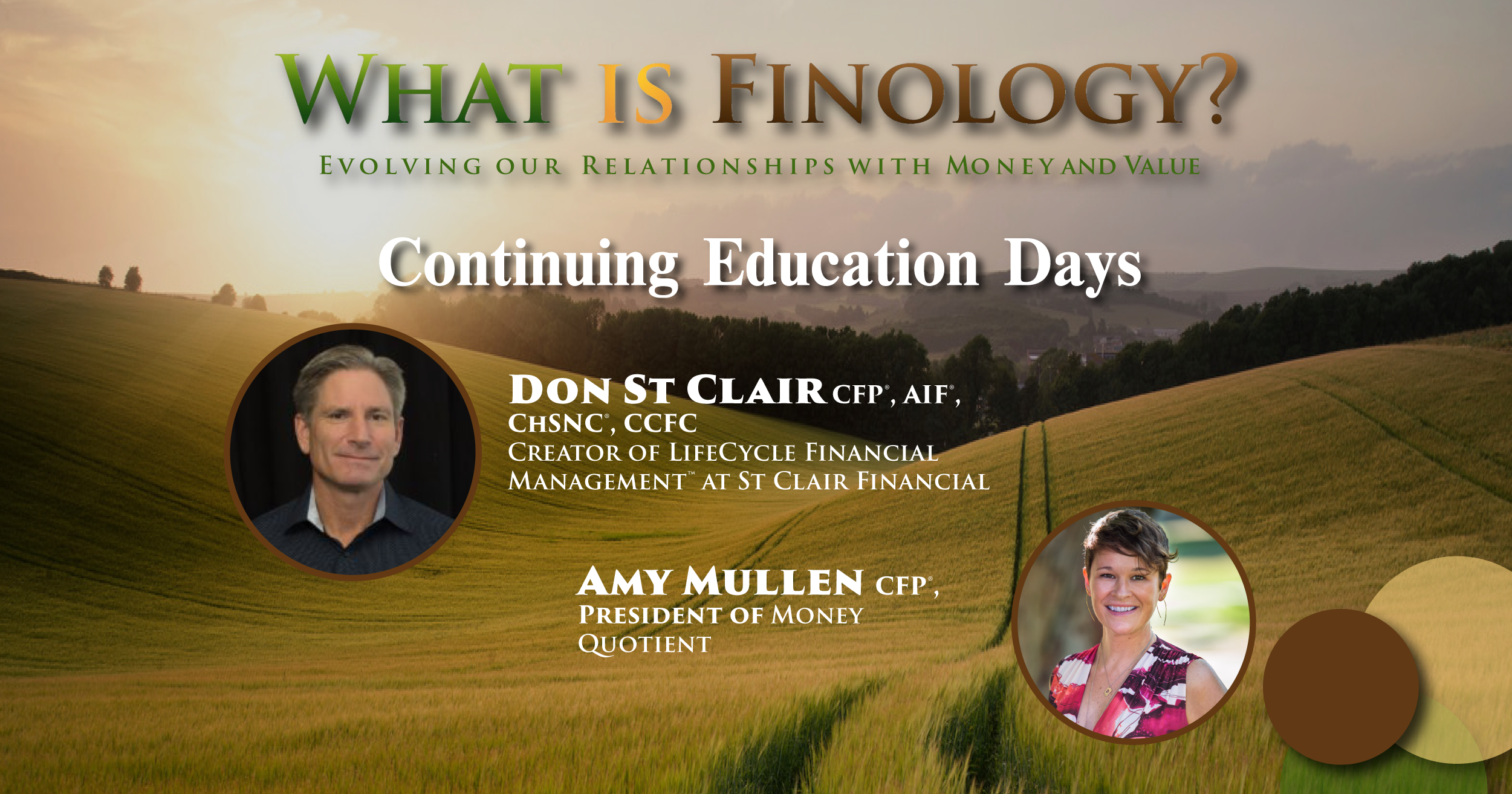 Skills for the Humanity in Money© – April
"We must Learn to Talk about Money with New Language," Richard (Dick) Wager, JD, CFP®, father of Finology, Financial Planning 3.0, p. 234.
Featured Finology Fellows: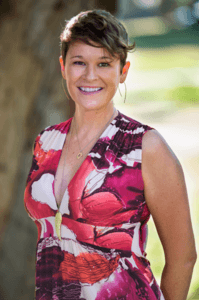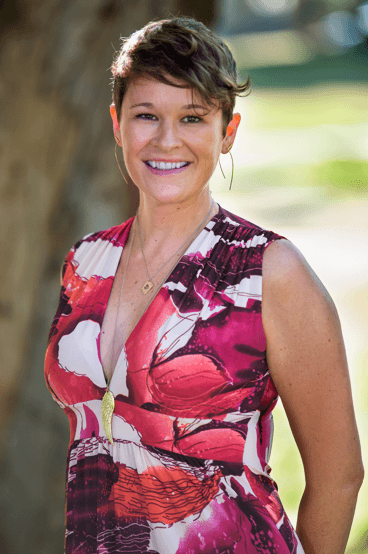 Amy Mullen, CFP® President of Money Quotient, inc. discussing Belief Systems that limit the Evolution of Financial Planning
Join MQ President Amy Mullen, CFP® in exploring belief systems engrained in the profession, adopted by financial planners, or fed to consumers that have influenced the business models and client experiences we see today. She will also guide you in examining how these belief systems have interfered with expanding our collective perception on all aspects involved in our relationships with money, engaging in innovative thinking, evolving our financial planning profession and practice, and cultivating more fulfilling client relationships.
Learning objectives:
Gain a deeper understanding of the power of belief systems, how they are formed, and how they are changed.
Learn how an expanded awareness of belief systems can enhance empathetic listening skills and increase communication effectiveness in a financial planning
relationship.
Learn to recognize belief systems that undermine your potential personally and professionally.
Gain insight about potential paradigm shifts that can expand on the opportunities and flexibility in which you provide service and value to your clients.
About Amy
Amy Mullen, CFP® is Vice President of Money Quotient. In this role, she frequently presents at national financial industry conferences on the benefits and effectiveness of a values-based approach to financial planning, understanding clients' financial motivations and how to guide them through change, and creating long-lasting client-planner relationships.
~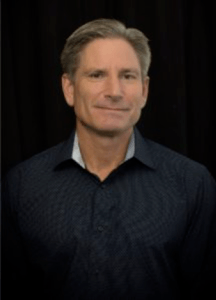 Don St. Clair, CFP®, AIF, ChSNC, CCFC, President of St. Clair Financial discussing The Human Niche: Speech Act Theory and the Language of Listening
Effective listening is a skill underpinning all positive human relationships. At the foundation of listening is language, and yet traditional theories of language are often insufficient to produce effective listening – leaving miscommunication, lack of coordination and wasted opportunity in their wake.
Join Don St. Clair as he explores a more contemporary theory of language to reveal listening skills unconstrained by the illusion that language is all about communication, and that communication is about a transfer of information. Learn to "listen possibility," and practice using these generative skills to help clients reinvent their financial reality.
Learning Objectives:
Describe why traditional, information-based theories of language-as-communication are often insufficient to produce effective listening.
Distinguish assertions from assessments; moods from emotions; and language from communication.
Develop skills for navigating uncertainty; sensibilities for orchestrating moods; and conversations for generating possibility.
About Don
Don St. Clair, CFP®, AIF®, ChSNC®, CCFC is a practicing financial planner who sees the exploration of viable alternatives as central to the advisory function. To that end, his primary aim is to help clients discover opportunities and create possibilities not previously conceived. In recent years, St. Clair became a private pilot, discovering in the process a desire to reinvent the way financial planning is practiced at his firm. Coupling this experience with revealing insight from philosophy, biology and lingustics, Don hopes to help other advisors reinvent financial reality with their own clients.
About the CE Day Forums
When someone says, $195 (or $240, or any dollar amount), we all know what that means. $195 is one hundred and ninety-five US dollars – a hard, quantifiable amount of value. But if we pull back layers and put that same $195 into the context of real people, or a family, or an individual person and their unique life — the story becomes messy and profound.
This is the space that R. Wagner was referencing when he said, "[A financial planner's] worth is in our wisdom and insights, including our own intimate understandings of money and its powers," (FPing 3.0, p. 30).
Are you interested in cultivating the Human Skills to meet your clients in this meaningful place?
This educational platform of The What is Finology? Project is all about Money and Human Skills. When we strip money down to simply the numbers, we strip the humanity out of it! But that's not what it's like for our clients, or in real life. In reality, $195 means something different to you than it does to each of your clients than it does to me than it does to anyone else!
If someone is simply looking for the numbers, fine, there are lots of services for that. But if someone is coming to you, they're looking for more… They're looking for an understanding of value and meaning that goes beyond the numbers. They're looking to explore possibilities beyond the easy answers. They're looking to be seen as a person first and for their money to be viewed in this light.
Your abilities to serve clients in these ways are all about your Skills for the Humanity in Money©!
Join us on April 21, for the next evolution in the conversation, What is Finology? | Continuing Education Days | Skills for the Humanity in Money©! 
Our theme: "We must Learn to Talk about Money with New Language," Dick Wager, JD, CFP®, father of Finology.
Our forum will be an intimate experience, immersing you with the same small peer group for these powerful and personal sessions.  With plenty of time for "like-minded mingling," our online space, Airmeet, allows for both intentional and spontaneous conversations, as well as one on one and group table discussions.
Click to learn about Richard (Dick) Wagner.
Note** All sessions are recorded and available immediately after completion on our platform.